Yeah, that's right. Bob Dylan can go to hell. I have never been a big fan of the man. I tolerated him at a distance for most of my teen years and for all of my adult life. I've had a very mild appreciation for him existing and somehow inspiring some other really great artists. I have, however, generally had more admiration for the artists he inspired for being able to turn his influence into something better and more listenable. Also, I've always found this rule to be true:
Song written by Bob Dylan and performed by Bob Dylan < Song written by Bob Dylan and performed by someone else
There are too many examples to list them all but I will specifically mention "All along the watchtower" by Jimi Hendrix and "Knockin' on Heaven's Door" by just about anyone else as two prime examples of how others needed to summon genius to turn those two stinkers into what are generally regarded as great songs.
More so than his horrendous attempts at harmonica playing, terrible vocal work and average guitar playing it's his personality that really ruins him for me. I hate to have to invoke the curse word approach to get my point across but he's an asshole, a self-important, egotistical, holier than thou asshole.
The fact that nearly everyone in the world (and particularly people like the wankers at
Rolling Stone
) has elevated him
past
the status of living legend. He is considered to be something of a deity in the realm of pop music. For someone who lived past the age of thirty to have this level of praise and unconditional worship amongst music fans is unheard of.
A few weeks ago he did an interview with the wankers at
Rolling Stone
in which he made a bunch of comments about the state of modern music. To paraphrase the article: Bob Dylan's new album
Modern Times
is basically equivalent to finding a new gospel. He is the world's foremost genius and no one can deny that this is the best album in the world. To paraphrase what Dylan actually says in the article: all modern music is crap and technology is to blame. You can read the complete interview
here
. The article is largely a masturbatory celebration of how awesome it was to be in the same room with Bob Dylan for an hour and a half along with a few quotes from the Pope of music himself, Bob Dylan.
Here's a list of a few of the direct quotes from the article, straight from Dylan's big, fat, egotistical mouth:
Bob Dylan: "But I know that those songs are just in my genes and I couldn't stop them comin' out."
Translation: I'm a pretentious asshole.

Bob Dylan: "I don't like to make records. I do it reluctantly."
Translation: I'm doing you all a huge favor by forcing myself to grace you all with my genius.

Bob Dylan: "I feel like nobody's gonna know how I should sound except me anyway, nobody knows what they want out of players except me, nobody can tell a player what he's doing wrong, nobody can find a player who can play but he's not playing, like I can. I can do that in my sleep."
Translation: I invented music and I'm the world's best at it.

Bob Dylan: "On this record I didn't have anybody to teach. I got guys now in my band, they can whip up anything, they surprise even me."
Translation: I am Bob Dylan. I am the greatest musician, nay, person on the face of the Earth. If any other musician can impress me, Bob Dylan, the holy father of all music then they must be incredible

Bob Dylan: "The records I used to listen to and still love, you can't make a record that sounds that way."
Translation: These whippersnappers today with their electric guitars and them boom boxes just don't know how great music used to be. Everything now is terrible. Everything from before was great. Except when they were saying that about me in the sixties.

Bob Dylan: "Brian Wilson, he made all his records with four tracks, but you couldn't make his records if you had a hundred tracks today."
Translation: It would be impossible to use only four tracks if you have one hundred available. The laws of mathematics prove this.

Bob Dylan: "We all like records that are played on record players, but let's face it, those days are gon-n-n-e. You do the best you can, you fight that technology in all kinds of ways, but I don't know anybody who's made a record that sounds decent in the past twenty years, really."
Translation: An enormous, temperature-sensitive disc of wax, prone to easy damaged and degrading in sound from the moment it is manufactured is infinitely superior to digital technology. Everyone in the world would prefer a record to a CD because it takes up much more space and is infinitely inferior in every way. That's just a fact, there's no way to prove what I just said wrong in any way. Also, as a side note, there has been no good-sounding music recordings in twenty years. I'm Bob Dylan, the older brother of Jesus Christ and God's favorite son and I have just said this therefore it is 100% true.

Bob Dylan: "You listen to these modern records, they're atrocious, they have sound all over them. There's no definition of nothing, no vocal, no nothing, just like -- static."
Translation: I do not know how to properly operate a CD player.

Bob Dylan: "Even these songs probably sounded ten times better in the studio when we recorded 'em."
Translation: Even songs that were written and recorded by me, Bob Dylan, the greatest musician in the world and son of Zeus do not sounding good using modern technology. If music by someone as amazing and outstanding as myself can't sound good then how could anyone else possibly stand a chance? After all, I'm Bob Dylan, the creator of everything good in the universe and personal mentor to God.

Bob Dylan: "CDs are small. There's no stature to it."
Translation: It is the size of CDs that affect sound. Records are bigger. Bigger is better. That's just common sense.

Bob Dylan: "I remember when that Napster guy came up across, it was like, 'Everybody's gettin' music for free.' I was like, 'Well, why not? It ain't worth nothing anyway.'"
Translation: Technology has ruined everything that is great in the world. Furthermore, I wish that people still died at the age of thirty and that we had to walk barefoot everywhere we go.
When I read this interview, a few weeks ago, I was filled with disgust. It was the same crap that Neil Young (who I actually enjoy) was spouting off about ten years ago. "CDs are evil, but I'm going to release them anyway. My lack of understanding about modern technology is lacking so I'm going to run my mouth about it making myself look like an ignorant fool, then release a CD with Pearl Jam!"
I was able to calm myself down by talking to my good friend, and professional audio-engineer,
K1NGWARREN
and griping about how he's just an insufferable, pompous ass. After about thirty minutes of that I felt a little more relieved.
Then, the
unthinkable
happened...
I was watching TV when I saw this: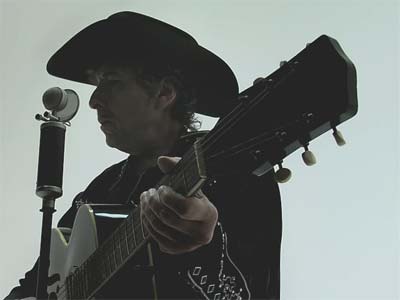 Ugh. How annoying. Bob "I hate technology" Dylan is clearly copping the style of an iPod commercial in efforts to plug his stupid new album, Modern Times. What an annoying hypocrite. Oh well, I thought, maybe whoever manages this ad campaign is jut trying to bite the iPod style to attract people. I guess I can't fault them for that.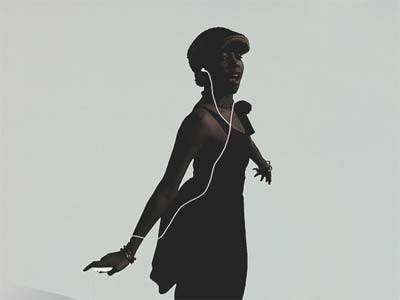 Wait a second. Does that girl silhouette, dancing around, actually
have
an iPod?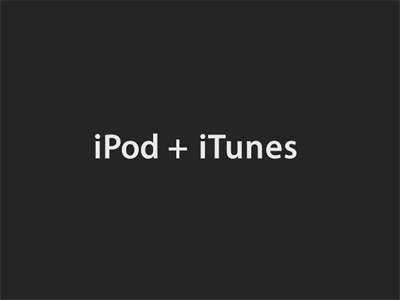 It was at this point that I leapt to my feet and started screaming obscenities at the TV. With Dylan's
Rolling Stone
interview still fresh in my mind, this hit me while I was in a delicate mood.
I think that with this scientifically presented evidence it can clearly be asserted that Bob Dylan is the biggest asshole that the world has ever known. CDs apparently have no stature, but the iPod does, particularly when Apple is giving him a sizeable check to perform a yawn-inducing "blues" track from his shitty new album which he is also able to shamelessly plug at the same tune.
You're a rotten singer, Bob Dylan. Everyone's always known that. Just not half as rotten as you are as a human being.