I have been the proud owner of a
ReplayTV
for over two years now. I have this device for two reasons: 1.) To not have to watch regular TV ever for any reason and 2.) To never have to watch commercials again. Being able to skip ahead in 30 second increments cuts down commercial breaks to a little over two seconds.
Sometimes I forget to skip the commercials because I am otherwise caught up in important business like reading or drinking coffee. When this happens I find myself in the unenviable position of having to watch some pretty dreadful commercials.
The most recent crappy commercial I've had to witness is this piss poor FedEx commercial where there are these two guys on a lobster boat and they're talking about something. It wasn't until the end of the commercial that I discovered that they were trying to do some sort of New England accent, probably Bostonian. The thing is that they are doing such a crummy job of this that even with the lobsters, the fishing apparel and the New England landscape I still couldn't detect what kind of accent they were attempting.
Not since
Good Will Hunting
has the Boston accent been butchered so heinously. That movie was exceptional in that both Ben Affleck and Matt Damon supposedly grew up in Boston.
At the beginning of the commercial I thought that maybe they were making an attempt at some variety of British accent. When I discerned that they were not doing a Scottish or Irish accent (and with the absence of kilts and/or bagpipes) I knew that it was certainly Boston that they were trying to emulate.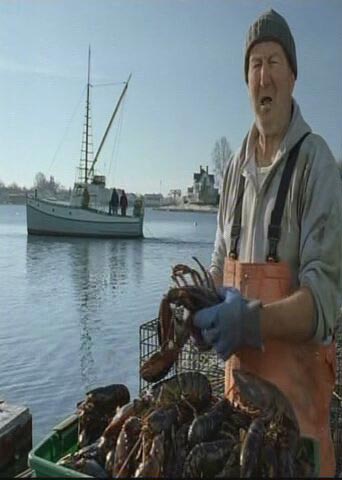 "Hey, how 'bout these lobstahs?"
Even more confusing (and insulting) is that the men are surrounded by lobsters who are gripping and clawing them. These men are so dumb (presumably from being from Boston: the land of moron fisherman and lobster hunters) that they pay little mind to these creatures as they sink their pincers and claws into their tender flesh as they find purchase and climb up their pudgy bodies.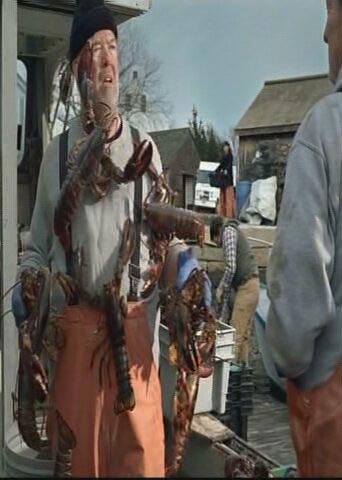 "The wohld is a wundahful place. Now git these durned lobstahs offa me!"
So there you have it: A brilliant commercial that makes a sweeping generalization that everyone in New England is a lobster herder who lives on a boat and speaks in the world's worst Boston accent. The generalizations I am okay with (in fact, I encourage them) but for God's sake, FedEx, get someone who can do a passable accent in your next production. When in doubt, at the very least, mimic a poorly done Ted Kennedy accent and you'll be all set.