Enjoy this short retrospective of Halloween related activities I've been involved in over the past week.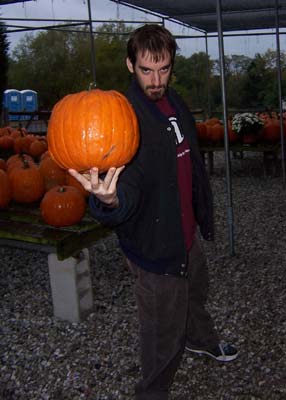 The one pumpkin that would rule them all. Selected on a cold rainy day at a pumpkin farm in northern New Jersey. Did you know that we are currently going through a worldwide pumpkin shortage? That's a Chefelf Fun Fact!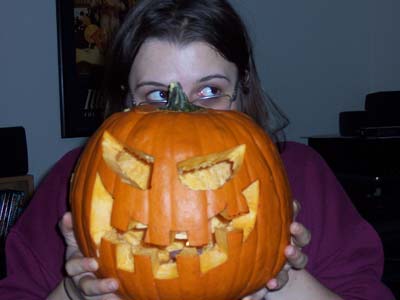 Jen hiding behind our freshly carved pumpkin.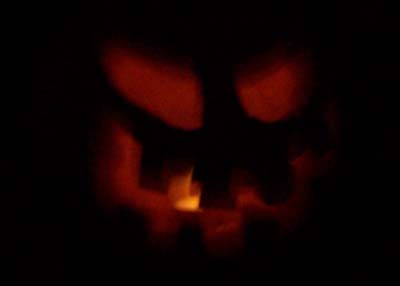 The Jack-O-Lantern that will chill you to your very soul.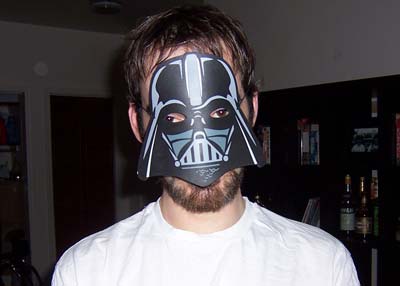 It's hard to believe by looking at it but this authentic Darth Vader costume was purchased at a local Duane Reade drug store.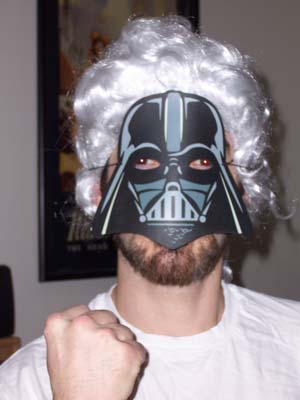 Have you ever wondered what Darth Vader would have looked like if he'd lived in the eighteenth century? Wonder no more! Thanks to this beautiful powdered wig that Paul gave me I have been able to create what I feel is a pretty accurate representation of what this scenario would have looked like.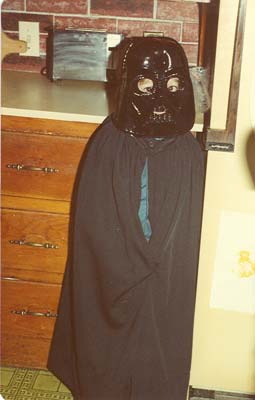 Just for reference purposes, this is what my Darth Vader costume looked like in 1981. Boy, we've come a long way. Can you believe that this primitive costume is what passed for a Darth Vader outfit in 1981?
Happy Halloween everybody!